Blackjack Mines Games Pattern Unique to the Internet
One major advantage that online casinos have over live ones is the ability to spread an infinite number of games. There is no concern about available space or dealers. This makes blackjack variants available widely across most online casino platforms.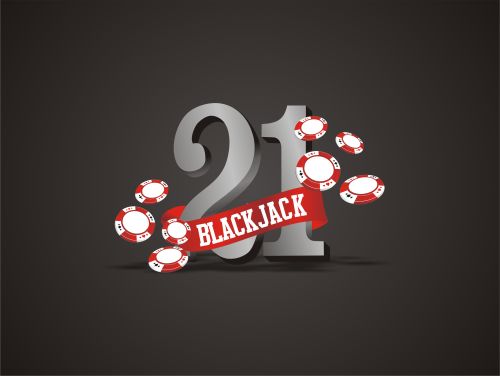 Spanish 21
Spanish 21 was once a popular game in live casinos. Its low house edge and new blackjack variants coming to market helped the game fall out of favor. Spanish 21 has been completely removed from Las Vegas casinos and can now only be found online. It is often referred to as Match Play 21. The game has no 10's in the deck, but it keeps jacks, queens, and kings. The dealer busts less often due to the lack of stiff cards. There are also fewer blackjacks. In exchange for this, there are special rules and payouts. A player 21 always wins. If the player has blackjack, it is paid immediately, even if the dealer also has blackjack. Any drawn 21 is paid as soon as it hits.
Other unusual rules include the ability to double down on any number of cards, surrendering after a double down, and special 21 payouts for 678, 777, and five, six, and seven-card charlies.
Zappit 21
Zappit 21 is available at Bodog and Bovada. It allows a player to discard a dealt 15, 16, or 17 and draw two new cards. All of these hands should always be dumped, regardless of the dealer's door card. In exchange for this, the player pushes any hand besides a dealt blackjack if the dealer makes a 22.
Pontoon
The online version of Pontoon is not the same as the one that can be found in some casinos located in the South Pacific. The dealer's two cards are both placed face down. The player must hit until his point value is at least 15. A double down is allowed after hitting and on any number of cards. The best hand in Pontoon is a natural blackjack followed by a five-card hand that does not bust. These hands pay 2-1. The dealer wins all ties, including on a dealt blackjack and a five-card trick.
Face Up 21
Face Up 21, sometimes called Double Exposure Blackjack, is another game that was once available in casinos but is no longer spread live. The game deals both dealer cards face up. To offset this rule, the player can only double down on 9, 10 and 11. Double down after splitting is not allowed. The house wins all ties, except on a blackjack. All natural blackjacks pay even money, even if the dealer also has one.
21 Duel
21 Duel may be found on most Playtech casino platforms. An ante must be placed before the cards are dealt. It is imperative to have two more bets in chips at the table so that you can continue play in a favorable situation.
Two cards are then dealt to the player and dealer; one up and one down. Two cards are dealt up in the center of the table. A player must decide between three available plays.
A fold will immediately lose the ante and the next hand will begin. Making a second wager will allow the player to choose one of the two center cards. With that decision, the left or right card must be clicked. The next step is to stand, hit, or double down. A stand will discard the player's down card. A hit will use that card in the hand. A double down will double the wager to include the player's down card. The most cards in action in any hand are three.
The dealer will then play. He will pick the best center card for his exposed card. If the two cards equal 17 or more, he will stand. A point total of 16 or lower will require the dealer to use his other hole card. The hands are then compared in the same way that a traditional blackjack hand would with one exception. If the dealer does not make a total of 13, he pushes the player.
Lucky Blackjack
Lucky Blackjack is another Playtech variant. It requires no skill on the part of the player. The bettor chooses possible outcomes of the dealer's hand. Once the wagers are placed, the dealer plays a hand normally, but without a player hand to compete against. Bets are paid in the following way:
Ace and ten-value card on first two cards: 19-1
All other 21 hands: 12-1
20: 4-1
19: 6-1
18: 6-1
17: 5-1
Busts (22 or more): 2-1
https://www.luckycola.asia/?referral=gg06908 https://www.luckycola.co/?referral=gg06908