The Oscars are approaching, and with so many incredible movies released last year, there is stiff competition in every category. Have you ever wondered about where these Oscar nominated movie locations were filmed? We're going to dive into the spectacular settings used, from luxury villas to superyachts, and explain how you can book them.
Oscar Film Locations and Replicas
Just to note that some of the locations used in these movies were replicas of or inspired by the original. As you can imagine, unlike online casino sites, it's not always possible to shut down a business and shoot a movie there for months on end. So, let's begin our list of Oscar nominated movie locations you can stay in.
Fancy this? Embed it on your website
Tár
First up we have the film Tár, starring Cate Blanchett as the renowned but fictional composer Lydia Tár. Blanchett is nominated for an Oscar for Best Actress for her portrayal of this deeply complex and oftentimes cruel character. The movie takes place in numerous places but part of it is set in New York City.
Lydia stays in a hotel in New York, and for this location, The Carlyle New York was used as a reference. The crew couldn't film here, so they recreated The Carlyle at the Savoy Hotel in Berlin instead. The Berlin hotel shut down for a while to allow the crew to renovate and shoot there.
The real Carlyle is a luxury hotel on the Upper East Side and has been in business since 1930. Rooms start from $800 per night and can be booked here.
Babylon
Babylon is a blockbuster filled with an all-star cast that chronicles the hedonism of 1920s Hollywood. One crucial scene starring Brad Pitt was filmed on location at Castle Green in Pasadena. This is a building from the 1890s that is currently used as an events space and can be booked here.
One of the many debaucherous party scenes was filmed in the ballroom of the theatre in the Ace Hotel. The interior of this building perfectly encapsulates the 1920s period the story takes place in. Ace Hotel is a thriving hotel and event space with a Spanish Gothic interior, which can be hired out.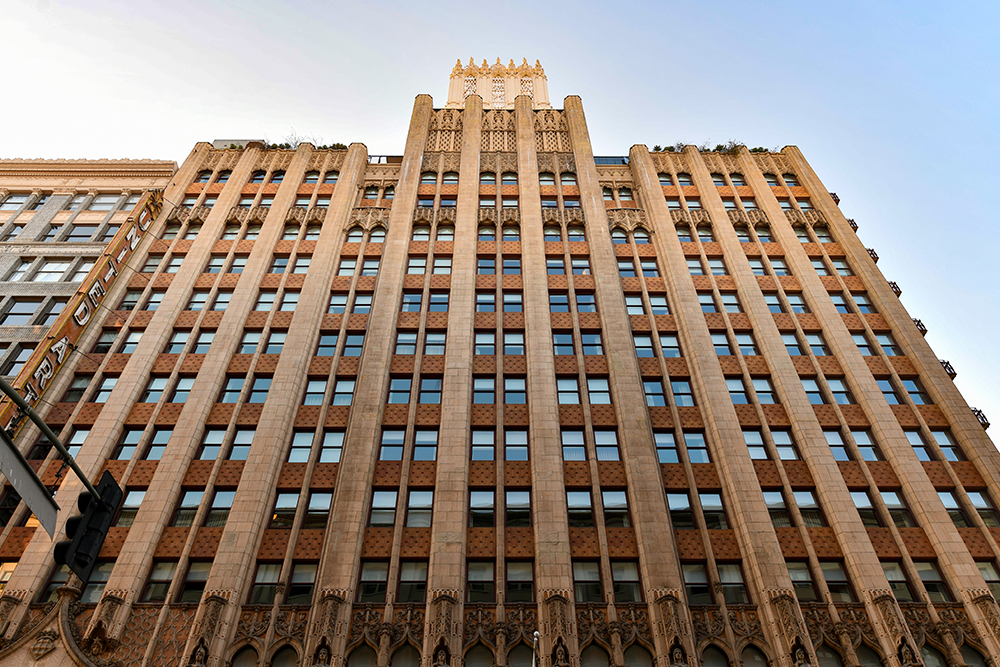 The theatre is, in their own words, "a delicately restored, 1,600-seat cathedral to the arts". The exterior of these party scenes was filmed elsewhere at Castle Ranch. This privately owned building looks like an Irish fortress and is sadly not open to the public, but you might recognize it from other movies and TV shows.
Glass Onion: A Knives Out Mystery
The much-anticipated Knives Out sequel, Glass Onion, sees Daniel Craig returning as the affable detective Benoit Blanc. This installment uses the stunning backdrop of Greece and is set during the pandemic. This contributes to the social commentary around the uber-rich when the characters arrive in face masks, notably Kate Hudson's character in a useless mesh mask.
Most of the action takes place in Miles Bron's (Edward Norton) Glass Onion mansion, which was filmed at an exclusive 5-star hotel resort. The Amanzoe Resort is just outside Porto Heli, Greece, and has breathtaking views of the Aegean Sea. Villa 20 was used for most of the shots and can be rented out for around $14,000 per night during the off-season.
Don't be disappointed if you notice the absence of the titular Glass Onion dome, that's because it doesn't exist! This feature was added in later and CGI'd on top of the villa. If $14,000 is a little out of your price range, the resort has lower priced villas starting at $1850.
Another key scene in this movie takes place on the Aquarius Yacht, a superyacht that can be charted for $228,000 a week. While the characters in Glass Onion only used the yacht for a short journey over to the private island, the Aquarius has plenty of cabins and can sleep up to ten guests.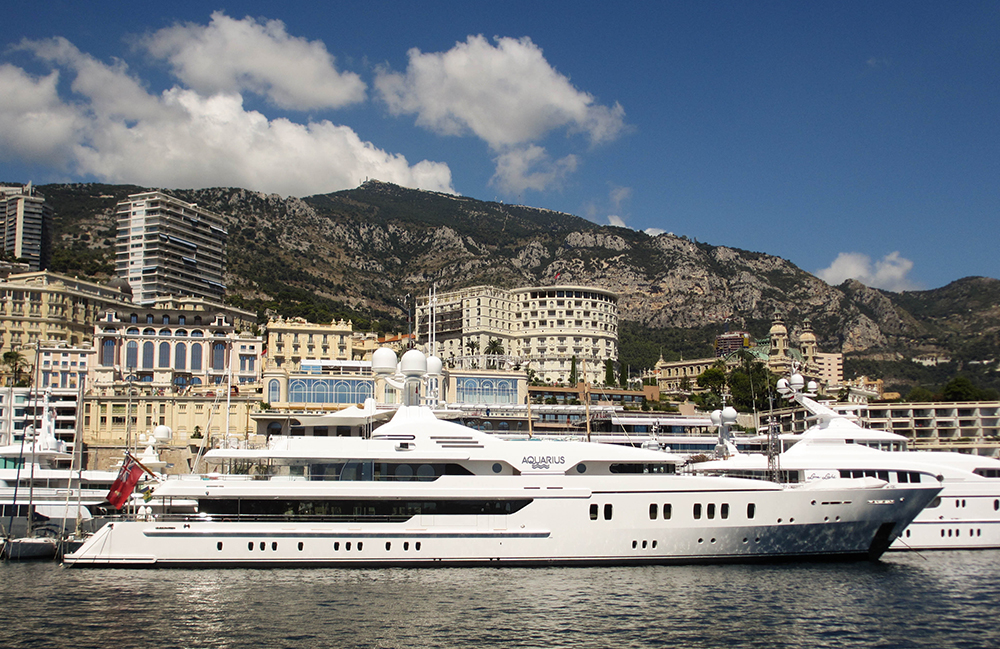 Triangle of Sadness
Triangle of Sadness is up for a Best Picture nomination and stars Charlbi Dean, Harris Dickinson and Woody Harrelson. In a similar vein to Glass Onion, it details the takedown of the 1%, so it's very fitting that the first portion of the film takes place on board a luxury yacht.
The Christina O Yacht is a 99m/325ft superyacht complete with a crew of 38. There's also Michelin Star quality cuisine, a Pastry Chef, a Sushi Master and a wine expert, who are all on hand to cater to guests. The yacht can be chartered for between $764,000 – $808.000 per week.
Mrs Harris Goes to Paris
This next Oscar movie location on our list was adapted from a 1985 novel (Mrs. 'Arris Goes to Paris). It is a slightly whimsical story about a cleaning lady who wants to buy a Dior dress and goes on an adventure to Paris to fulfill this wish. Part of what we, the audience, see as Paris was actually filmed in Budapest, Hungary.
Brody House was one location used. It's a hotel and event space in Hungary's capital and is full of character. The stylish townhouse was built in 1896, making it a great candidate for replicating Parisian elegance. It's also a lot more budget-friendly than other locations we've mentioned, and you can book directly through their site.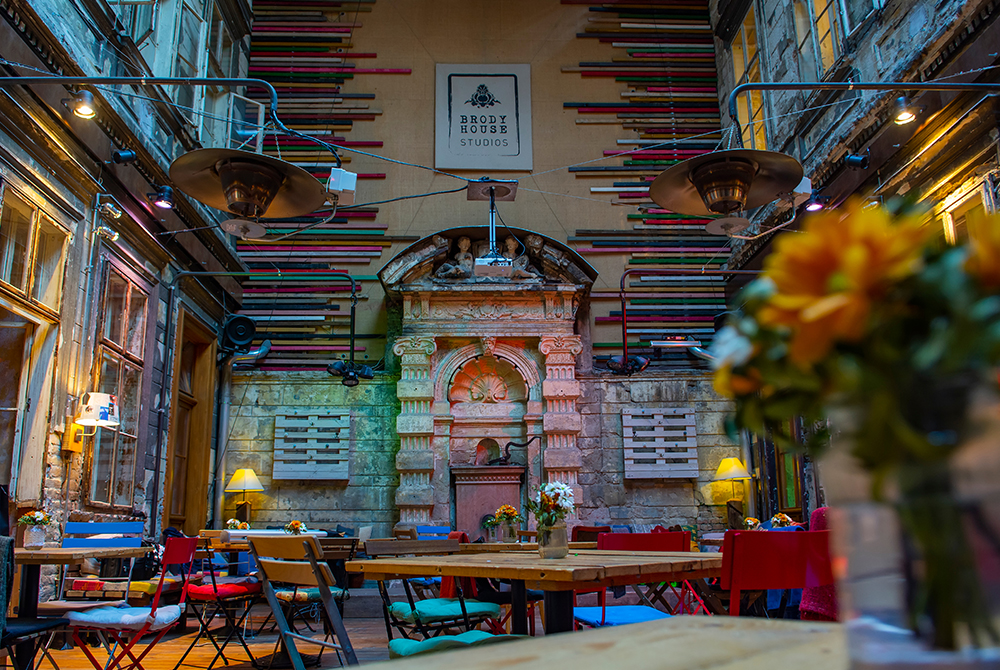 Elvis
Leading man Austin Butler is nominated for a Best Actor award for his portrayal of the King of Rock and Roll in this epic biopic, and Tom Hanks plays his unsavory manager. The entire film is executed in Baz Luhrmann's typical fast-paced, sometimes chaotic, style.
The International Hotel Las Vegas plays an important part in the life of Elvis. Towards the end of his career, he famously did a seven-year-long residency at this hotel, often performing two grueling shows a day. The hotel still exists, and in 2014 was rebranded to the Westgate Las Vegas Resort & Casino.
You can stay in one of the many differently themed rooms, starting at $161.49 a night for the signature room. However, the scenes in the movie Elvis were filmed in a replica of the hotel which was created in a studio in Australia.
See These Oscar Film Locations on the Big Screen
That concludes our list of Oscar nominated movie locations. If you're looking for some escapism but can't find the cash to charter a superyacht, you will have to settle for watching these locations on the big screen from the comfort of your couch.
Be sure to tune in to the 95th Academy Awards, which will be televised on March 13th with all 23 award categories aired live again.
More Questions
On this page we've shown where Oscar nominated movies were filmed. There's been luxury hotels, 5-star resorts and superyachts, and you can book some of these for yourself. However, if you've still got questions related to Oscar film locations or the awards ceremony itself, then please check out our FAQ section below:
How much does it cost to stay at an Oscar nominated film location?
The price varies depending on the location. For example, the superyacht used for filming in Triangle of Sadness is at the more expensive end, costing between $764,000 – $808,000 per week depending on the season. At this price, it's no surprise that this yacht has been rented out by many celebrities and politicians over the years.
How much do locations get paid to let movies film there?
Production companies will have different budgets depending on many different factors. But for private properties such as the one used in Babylon they can pay the owners up to several thousand dollars per day. Multiple factors play into this including how long the film crew needs to be there, and the type of property they are hiring.
Which movie has won the most Oscars?
The answer to this may surprise you, but there are three movies that have won a total of 11 Oscars. The first was Ben-Hur in 1959, then Titanic in 1998 and finally The Lord of the Rings in 2004. It will be interesting to see which movie wins the most this year.
Where were famous movies filmed?
We've looked at the different locations used in some of the 2023 Oscar nominated movies, including Elvis. This film used the Westgate Las Vegas Resort & Casino as inspiration for the replica they created in a studio.
Which movie award is the best?
The Oscars are the most famous movie award show. Out of the 23 prestigious award categories there are the "big five" which include the award for Best Picture, Best Director, Best Actor, Best Actress and Best Screenplay. Check out our post about the The Top 8 Roulette Films, and you will see some Oscar winners in this list too.
https://www.gemdisco.ph/?referral=tt92427
https://www.luckycola.asia/?referral=gg06908